When She's not Busy Forecasting, Volunteering in the Community is a Top Priority. Meet Queen City News Chief Metrologist Tara Lane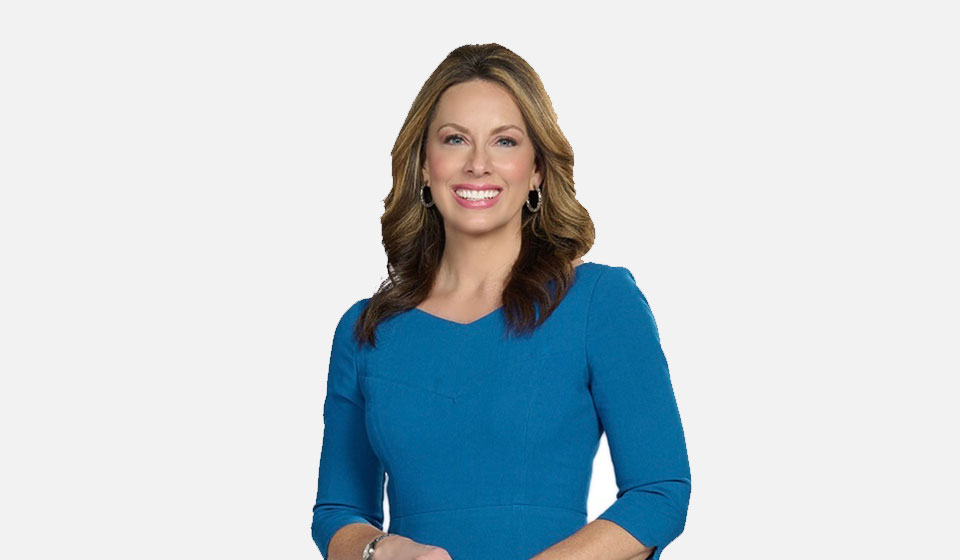 Q: What made you decide to go in the field of telling the weather?
TL: Like many Meteorologists, it all stemmed from one big weather event. April 1984. We lived in Memphis, Tennessee, and our house was hit by an F-3 tornado. My family and I were all okay, but our house and cars were badly damaged. I was old enough to remember every moment, and I became terrified of thunderstorms. Not long after that, we got The Weather Channel on TV. I would watch and listen carefully, wanting to know if anything like that was going to happen again!
Q: What type of schooling and/or training is required to be a meteorologist?
TL: You obviously need to know the science, and if you want to be on TV, communication studies really help. For me, weather was a hobby, but I enjoyed writing as well. So, I got a bachelor's degree in communication/Media Studies, and started working in TV out of college. About a year after graduation, I got a Weekend Meteorologist job, then went back to school to further my education in Meteorology.
Also—internships! Whether it's with the National Weather Service or a local TV station, they provide valuable hands-on experience, and you can make some great connections along the way.

Q: In your years of covering weather, what is the one weather event that you will never forget?
TL: Hurricane Floyd, 1999. It was the first big storm I covered and devastated Eastern North Carolina. The flooding lasted for days…weeks. It was awful, seeing how it affected so many people. Several of us at the TV station couldn't get back to our homes for days. My boss asked me to do a few weathercasts in Spanish since I was semi-fluent.
Q: What is a typical day like for you? 
TL: I work evenings, so it's nice to have that time in the morning to do things like go to doctor appointments, do something with the kids (if they're out of school) or have a breakfast date with my husband. I also work out. Exercising is something I try to do every day. Spin bike, kickboxing or lifting weights. But before all that—coffee!
Next thing is get ready for work and do the hair and makeup. I'm in the newsroom around 2pm each day and get right to work on studying the forecast maps and models to come up with my 7-day forecast. I then create the graphics and maps you see on TV each night. After the early evening shows, it's time for dinner or to go home to see my family for an hour. Then, back to work for the 10pm show!

Q: Have you ever had that the one embarrassing moment on TV you can share with us? 
TL: Coughing fits on TV! They always get me. Always! When you're getting over a cold, and you get that tickle in your throat… there's not much you can do besides toss it back to the anchor quickly! It's so embarrassing.
Q: What's the most interesting thing about you that we wouldn't learn from your resume alone? 
TL: People always seem surprised when I say I love heavy metal rock 'n roll music!
Q: Tell us how you manage your work life balance with your busy schedule.
TL: When I'm at work, I'm dedicated to work. When I'm at home with my kids or husband, or spending time with friends, I'm dedicated to them—fully present. Not thinking about the weather, unless of course it's severe! And my husband of almost 22 years is extremely helpful.
Twelve Things About Chief Meteorologist Tara Lane

1. What's your favorite family tradition? 
Christmas! So many traditions we have—Chinese food on Christmas Eve, driving around, looking at lights, watching Christmas Vacation.
2. What's your favorite thing to do in your free time? 
Hang out with my husband and kids!
3. What was the last book you really got into? 
Cloud Cuckoo Land by Anthony Doerr
4. What's the most amazing adventure you've ever been on? 
Spending a college semester in Spain
5. What's your favorite international food? 
Mexican
6. What TV shows did you watch when you were a kid?
Three's Company, Family Ties, Growing Pains … all the good 80s shows!
7. Favorite Dessert?
Key Lime Pie
8. Tell me about the best vacation you've ever taken. 
Ten days touring all over Italy with my husband
9. What's your signature drink? 
Cherry Lime Martini
10. What would you sing at Karaoke night? 
It's The End of the World as We Know It (and I Feel Fine) by R.E.M.
11. Would you rather cook or order in? 
Cook!
12. Cake or pie? 
Pie