She has a True Passion for the Arts and for Building a Better Community to Help Our Younger Generation Become Future Leaders. A Special Interview with Queen City News Main Evening News Anchor, Alicia Barnes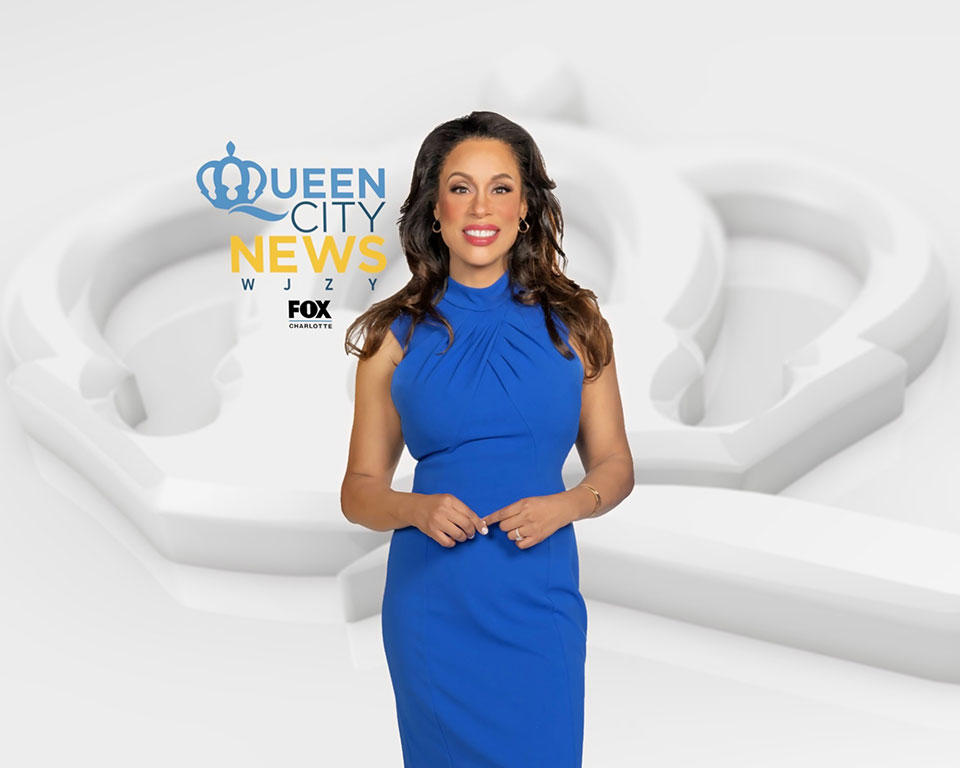 Q: How did your career start as a news anchor?
AB: I started my news career as an intern at WLNS-TV in Lansing, Michigan. I also worked as a freelance reporter for WKBD-TV in Detroit while juggling a full-time pharmaceutical sales career and earning my MBA from Wayne State University.
After living in Michigan, I relocated back to my hometown of Atlanta, Georgia. While in Atlanta, I was a General Assignment Reporter for the NBC Affiliate, WXIA-TV, and a Freelance Reporter for FOX 5. I have reported "Live" for CNN, MSNBC, and The Weather Channel. I received a Regional Emmy Nomination for Outstanding Achievement, Best Newscast while at 11 Alive, WXIA. 

After my time in Atlanta, I joined NBC 7 – KNSD and the CW affiliate KSWB-TV in San Diego, California as the Weekend Anchor. In the January 2007 Platinum Awards Issue of 944 Magazine, I was voted San Diego's Favorite Female Newscaster. 

I then moved back to South Carolina. However, instead of Tiger territory, I was in Gamecock Nation in Columbia, SC. I served as the Primary Anchor from 2008-2018 at ABC Columbia. 

I received a Regional Emmy Nomination for Continuing Coverage covering the 2008 deadly plane crash involving Travis Barker, Blink-182 drummer, which killed four people.
I was honored in 2016 to win an EMMA for Excellence in My Market in the category of "Anchor-News" from the Southeastern National Academy of Television Arts & Sciences. I also received an honorable mention for anchoring weather SC flood coverage in 2016. 

Before saying goodbye in 2018 to our television audience, Columbia City Council voted March 8, Alicia Barnes Day in the City of Columbia. Mayor Steve Benjamin presented the proclamation on LIVE television. 

In May of 2019 I joined the NBC affiliate in Columbia, SC, WIS NEWS 10. I served as a Primary Evening Anchor for 2 years before coming to Charlotte. While at WIS, I was nominated for 2 Regional Emmys. In 2020, I was given an honorable mention from the Free Times, Best of Columbia, for Best Anchorperson. 

In August 2021, I joined Queen City News as a Main Evening News Anchor. I co-anchor the 5 p.m., 6 p.m., and 10 p.m. newscast on weekdays.
I am a graduate of Clemson University, where I pledged Alpha Kappa Alpha Sorority, Inc. 

Recent News Awards:
2023 Interview/ Discussion EMMY Nomination, NATAS Southeast/ Atlanta
2022 Interview/ Discussion EMMY Nomination, NATAS Nashville/ Midsouth
2022 & 2021 TV News Anchor of the Year, RTDNAC Finalist 
2021 Best TV Anchor EMMY Nomination, NATAS Southeast/ Atlanta
2021 TV Personality of the Year, Award of Merit, SC Broadcasters Association 
2021 TV Anchor Team of the Year, RTDNAC Finalist 
Q: Can you share with our audience one of your most memorable events you've covered?
AB: I have covered huge stories that made national news such as the 2015 floods in Columbia, SC. It was called the 1000 year flood. The sense of community spirit was incredible at such a difficult time. Of course, I will never forget the Confederate Flag coming down at the State House in South Carolina. The stain of pain still felt today from the Charleston Church Shootings will be forever etched in my heart. 
Q: How do you handle difficult or emotional stories?
AB: The hardest stories are the ones dealing with crimes surrounding children and the elderly. Those stories stay with you forever. As a mother I always think how I would want the story to be told if it were my child, or if it was my Mom or Dad. 
Q: Giving back to the community is important to you … can you share with us some of the projects you've been involved in?
AB: I have a true passion for the arts and for building a better community to help our younger generation become future leaders. My husband and I are members of The Crown Society at The Mint Museum.
I have spoken at numerous charity events over the years! I formerly served on the Board of Trustees at the Columbia Museum of Art. I also served on the Foundation Board, at the Lexington Medical Center. In 2019, I served as a convention moderator for the National Coalition of 100 Black Women, in Atlanta, Georgia. In 2012, I served as a judge for the Miss South Carolina Pageant. In 2005, I was presented the Outstanding Georgia Citizen's Award by the Secretary of State for being a Goodwill Ambassador. 

In 2004, I served as the Commencement Speaker for St. Pius X Catholic High School graduating class. My alma mater in Atlanta, Georgia.

Q: What is a typical day like for you? 
AB: I have two children ages 4 & 5, so my day starts with them waking up at 6:30 am and hearing the pitter patter of their feet followed by lots of words early in the morning. After getting both kids off to school, I have a few hours of downtime and that's when I take a deep dive into the news of the day, checking to see nationally and locally the big stories. I start getting ready for work around 1pm and have my first news editorial meeting at 2:30 pm. Before the newscast I send out news headlines to several of the local radio stations. 
I head into the studio around 4:50 pm and I don't leave until around 7:15pm. I anchor two hour shows back to back from 5pm – 7pm. After the show we record the latest news topicals, so our viewers are up to date during the prime shows. I come back on air at 10pm and wrap for the day at 11pm. I'm usually home around midnight. I'm nocturnal, so I normally go to bed around 1 am.

Q: Tell us how you manage your work life balance with your busy schedule.
AB: Work life balance is always a challenge. My weekday schedule is so busy on the weekends we go really hard with family time. We always try to find things the four of us can enjoy together. Once the kids go to bed, we manage to squeeze in a date night occasionally. The summer is great because I can spend time with the children every morning and when they go down for a nap, I head to work. My husband is a super Dad, so he is really able to help hold down the fort at night.
Q: What's the most interesting thing about you that we wouldn't learn from your resume alone? 
AB: People are always amazed to learn that I am an artist. During our struggle to start a family, I started painting as a form of self-expression. Word spread pretty fast and after selling 30+ paintings…I was contact by an art gallery in Charleston, South Carolina. My entire collection sold out on Gallery Row. I haven't painted recently, because of the demands of life with two small children. 
Eleven Things About News Anchor Alicia Barnes 

1. What's your favorite thing to do in your free time? 
I love to host dinner parties. Life is so busy, so I enjoy the great conversation, and super delicious food. It's amazing what you learn even about your closest friends when you sit down and just talk.
2. Who is the most fascinating person you've ever met? 
The most amazing person I have met was Muhammad Ali, one of the world's greatest sporting figures of all time. I was a reporter for 11 Alive News in Atlanta, and I covered Ali who was in town with his daughter, Laila, Lennox Lewis, and Brian McKnight at The Butterfly Ball, Feb 26th, 2005, in Atlanta, Georgia. It's also the time I had my most embarrassing moment on television. I was interviewing singer Brian McKnight and it was obvious I was blushing while talking 'm bestto him. When I got back to the newsroom, the anchors were teasing me about how I looked so smitten with his presence. Funny, yet embarrassing. 
3. What was the last book you really got into? 
I listen to a lot of audio books, some for research others to just enjoy. Right now, I just looked at my list and I'm almost done with Talking to Strangers by Malcolm Gladwell, it's highly recommended. 
4. What's the most amazing adventure you've ever been on? 
Most amazing adventure was traveling through India with my husband, while meeting many of his family members. We spent a great deal of time where his parents grew up in Kerala. I have the most amazing memories of Mumbai, Jaipur, Agra, and New Delhi. It's absolutely incredible to see the Taj Mahal in person.
5. Among your friends, what are you best known for? 
I'm best known for having pretty good taste and style. I do throw a pretty good soiree too. 
6. What's your favorite international food? 
Indian. 
7. What would your perfect vacation look like? 
My perfect vacation would include anywhere with my husband, warm weather, a St. Germain Champagne cocktail in my hand, lounge music, and no one calling me mommy!
8. Favorite Dessert? 
Panna cotta and mango mochi.
9. What's your signature drink? 
Raspberries infused in St. Germain, topped off with prosecco, with a splash of Blood Orange Sanpellegrino, and finished with fresh rosemary to use as a stir…. you have my attention! 
10. What were you like in high school? 
I went to Catholic School all my life, so most of my classmates, I have known all my life. Most people would say, HILARIOUS and very driven.
11. Would you rather cook or order in?
I am great at ordering food; I think it's one of my talents.