It's a Pleasure to Introduce, Weekday Evening Meteorologist Kaitlin Wright, for WCCB News @ Ten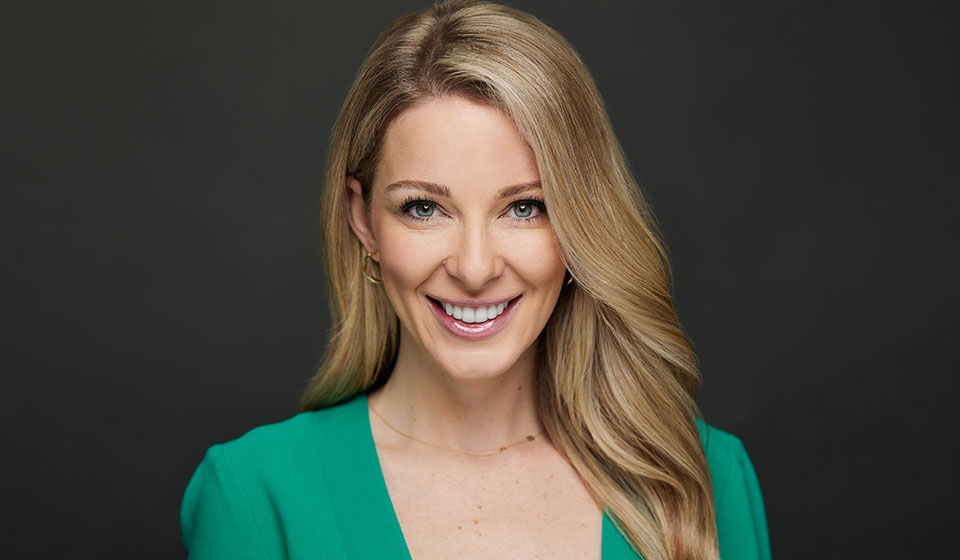 Q: How did you become interested in the weather?
KW: I was a chemistry major for the first year and a half in college at Converse College. I transferred to UNC Charlotte and took an Intro to Meteorology course with Terry Shirley. The rest is history!
Q: When did you decide to be a meteorologist?
KW: My junior year of college, WCBD in Charleston, South Carolina reached out and asked if I would be interested in an internship. I did not think broadcasting was my route, but it all fell into place.
Q: What are some of the most challenging aspects of being a Meteorologist?
KW: Weather forecasting is a science, but not an exact science. Two challenges meteorologists continue to face are lack of radars in some locations and community awareness when it comes to severe weather. 
Q: How long does it take to come up with a forecast?
KW: Some days forecasting can be simple if we are dominated by a ridge of high pressure. Other days, the forecast is more complex. On those days, forecasting can take me a couple of hours. 
Q: Is there any pressure to get the forecast right for big holiday weekends when people make plans dependent upon the weather?
KW: Absolutely! I take pride in accurate forecasting and put a lot of pressure on myself. Especially on those big weekends!
Q: Can you share with our audience one of your most memorable weather events you've covered?
KW: Hurricane Michael. I was a meteorologist in Pensacola Florida when Michael was moving north in the Gulf of Mexico. We woke up one morning and saw Michael had rapidly intensified to a category 5 hurricane. It was coming straight for the northern Gulf Coast. My viewers in Northwest Florida saw we were in the "cone", but I was confident the steering currents (cold front) would push it eastward. Pensacola got spared. Mexico Beach was absolutely destroyed. 
Q: Is there one season of the year that's easier or harder to forecast?
KW: Winter in the Carolinas can be tough to forecast for a few reasons. The first being Cold Air Damming or "The Carolina Wedge". Computer models do not pick up on this well. Another reason winter is tricky is the different climates here. The Mountains can get a foot of snow but forecasting where that rain/snow line falls is extremely tough sometimes. Is it along I-40 or closer to Charlotte?
Q: Do you have any advice you can share for those women who may want to pursue a career as a Meteorologist?
KW: It is a lot of math and science, but if you put your mind to it, you can do it. The world is going in the right direction of accepting women in the STEM field. Be the best scientist you can be, and you will do wonderful!
Q: What is a typical day like for you?
KW: I have an almost two year old son and am pregnant again. So, my days are busy and exhausting, but in the best way possible. I wake up at 8 AM when my husband goes to work, and I take care of our son during the day. We go for daily walks to the store or the park. We read and played all day. He is my best friend! I leave for work around 3 / 4 PM. I leave work around 11:30 PM / 12 AM and get to sleep around 1 AM. 
Q: Tell us how you manage your work life balance with your busy schedule.
KW: This business can be tough. You either work mornings, nights, or weekends. For me, working nights mean I do not see my husband during the week. I make sure we spend time together on the weekends and keep communication open and honest.
Seven Things About Meteorologist Kaitlin Wright

1. Who is your favorite author?
Colleen Hover
2. What's your signature drink?
Espresso Martini 
3. What is your favorite game or sport to watch and play?
I played college lacrosse and love the game. To watch, I'd say football or soccer
4. Tell me about the best vacation you've ever taken.
It was our honeymoon. We traveled to London to meet up with friends who live there. They were getting married in Croatia, so we went there for a couple of days. After that, my husband and I went to Venice and Paris. It was a dream!
5. What's your favorite quote or saying?
It's funny cause it's true
6. What was your favorite subject in school?
You'll never guess… science!
7. Favorite Dessert?
Tiramisu