She's Covered a Variety of Stories Including Legislation, Public Safety, and Community Impact Stories. Meet WCCB Morning Anchor & Reporter, Deirnesa Jefferson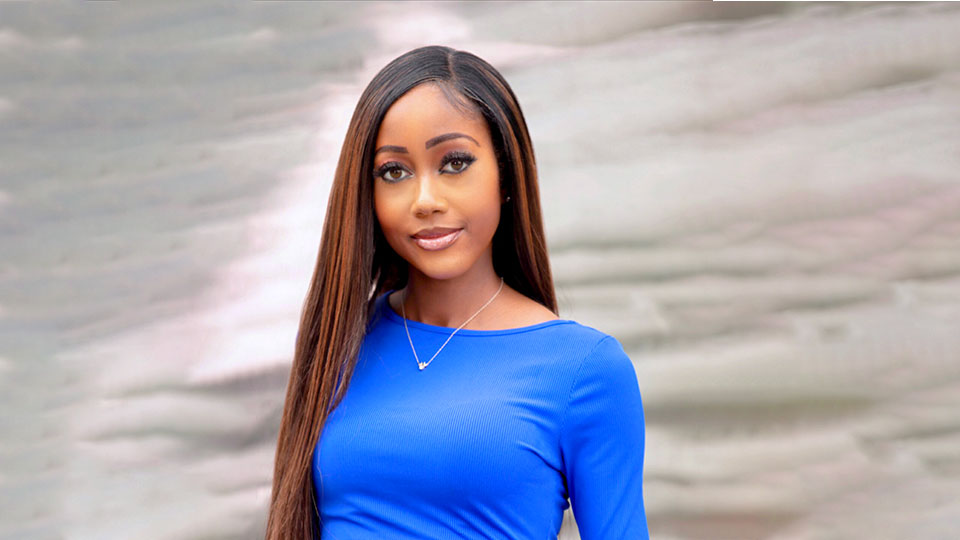 Q: While in high school, did you have any idea you wanted to go into broadcasting?
DJ: My interest in broadcast journalism actually started when I was in middle school. When I was in 8th grade I did the morning announcements and that was my first introduction to broadcasting. I loved it and I decided I wanted to pursue a career in journalism. Once I got to high school I took TV Production classes for all four years and also did the morning news show there. 
Q: How did your career start as a news anchor?
DJ: My journalism career started in radio. The radio station I interned at in college offered me my first job as a part time news reporter when I graduated. I took that as an opportunity to enhance my reporting skills as well as anchor some evening shows. During my time there I also worked with our TV sister station and shadowed reporters there to improve my demo reel. After about a year I moved on to my first TV news reporter job. 
Q: How did you prepare for your first news anchor job?
DJ: Working in radio was probably the best preparation for my first news anchor job. Working in radio taught me how to write concisely, work on a deadline, work on my vocal delivery and turn multiple stories a day. I also worked with veteran reporters who played a big role in teaching me how to find stories, improve my storytelling and gather news. 
Q: Can you share with our audience one of your most memorable events you've covered?
DJ: I've covered a lot of stories during my career, but one of the most memorable stories I've ever covered was about a woman who had been living with brown water for two weeks. She was an older woman on a fixed income and was afraid to drink, bathe or even wash dishes with the water that could be contaminated with bacteria. I did the story with her and contacted the city utility department as well as the commissioner for her district about the issue. 
The next day she called me ecstatic because they came out that morning and fixed the issue. She thanked me for doing the story because in one day the story got the attention she needed to fix an issue she had been dealing with for weeks. This is the most memorable story to me because giving people a voice and telling stories that make an impact in the community is the reason why I got into journalism. Journalism can create change and impact lives and her story is proof of that. Stories like that inspire me to keep working to make an impact in the community. 

Q: How do you handle difficult or emotional stories?
DJ: I believe that you have to have a good work- life balance in everything you do. Part of my job involves dealing with some really hard stories that are difficult and sometimes even heartbreaking to tell. I strive to show empathy and compassion when telling these stories, but I also have to disconnect from work when I get home. I think for my mental health it's important to have a balance and I try to prioritize that. 
Q: What is a typical day like for you? 
DJ: I'm a morning anchor and reporter so my day typically starts at 2:30 am. I arrive at the station at 4AM. I get ready in our make- up room and then I'm on air from 5 - 9am. I'm the breaking news anchor so my stories are typically the breaking or top stories locally and nationally. Once the show is over I plan stories for the week and conduct interviews to put together content for the week. 
Q: Do you have any advice you can share for those women who may want to pursue a career in Broadcasting?
DJ: My advice to anyone interested in pursuing a career in broadcasting is to never give up. This is a competitive field, but don't allow that to discourage you. Focus on your goals and study your craft. I truly believe that you should always be a student in anything you want to be great at. Take constructive criticism and never give up on your dreams. 
Q: Which woman inspires you and why? 
DJ: Michelle Obama is a woman who inspires me because of her strength, confidence, and grace. She is an intelligent, ambitious, and strong woman who commands authority, but yet is also gracious and poised. I admire her strength, leadership, and resilience. 
Seven Things About Deirnesa Jefferson

1. What's your favorite thing to do in your free time? 
I really enjoy reading. Ever since I was a kid I've always been an avid reader. My favorite genres of books are science fiction, mystery, and thrillers. 
2. Among your friends, what are you best known for?
I think I'm best known as the "voice of reason" in my friend group. I'm the friend you call when you need advice or someone to calm you down and talk you out of doing something you might regret later. 
3. What's your favorite app on your phone? 
Instagram 

4. What TV shows did you watch when you were a kid? 
I'm a 90's kid so I grew up watching All That, Kenan & Kel, The Amanda Show, SpongeBob, Dexter's Laboratory, The Power Puff Girls, the list goes on
5. Favorite Dessert?
Strawberry Cheesecake 
6. Do you read reviews, or just go with your gut?
I definitely read reviews. I'm the person who has to go on Yelp before I go anywhere. 
7. Have you ever met anyone famous? Who? 
Yes. Steve Harvey. I interviewed him a few years ago.