A Conversation With Picture Perfect Creations Owner, Natalie Robinson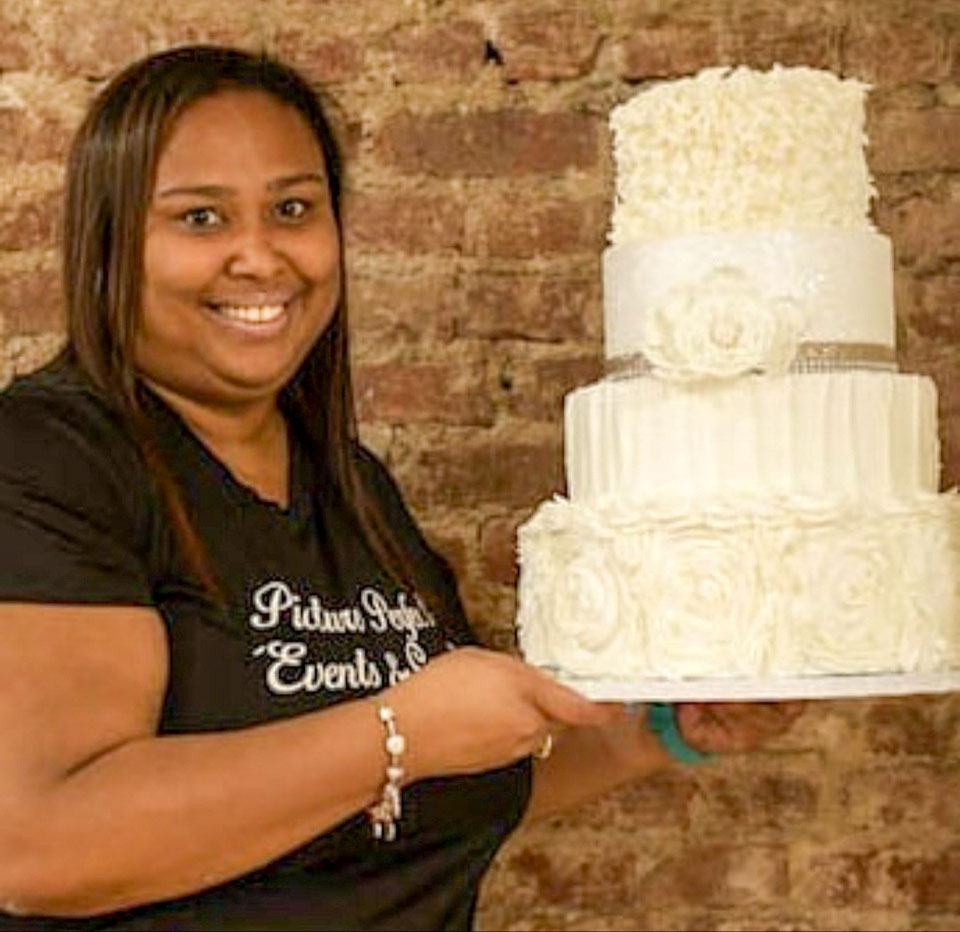 Q: How long have you been in business and how did you decide to start an online bakery business?
NR: I've been in business for a little over 6 years. I began creating sweet treats and then included cakes offering in 2018. Subsequently, I decided to expand my reach and social presence by starting an online bakery business after relocating to the Charlotte area in 2019.  
I knew moving to Charlotte from New York City without an established client base would be challenging. However, strategically the most cost-effective way to expand visibility was to create an online business. 

Q: Did you have business experience before you started Picture Perfect Creations?
NR: Prior to starting Picture Perfect Creations, I had a boutique event planning business which offered planning, designing and coordination of wedding, birthday, anniversary, and other special occasion events in the NYC Tri-State area. 
Q: Where did you get the name Picture Perfect Creations?
NR: I chose the business name Picture Perfect Creations because what I believe every cake and treat should be "Picture Perfect". I wanted to make sure that I created items that would be a lasting memory at every special event.
Q: What does your typical day look like?
NR: A typical day for me is working my full-time job in the financial service industry; spending time with my son and mother before beginning my second job - reviewing order inquiries, providing quotes, sourcing supplies and complete outstanding orders. It is a full week, every week! 
Q: What has surprised you about business ownership?
NR: "Be careful what you ask for!" What I mean by that is when I relocated my 1st year was very slow, but I kept on pushing on. Perseverance is key to success in anything you do and my love and dedication to providing a unique experience motivated me to continue with the process. In my 2nd year, I have seen a tremendous uptick in orders where I've had to turn down some requests to manage my production queue. The increase in orders have been challenging yet very humbling. I am very blessed and grateful.
Q: What is your most popular dessert?
NR: My most popular dessert item is my carrot cake as well as my infused cake jars.
Q: What was your first job? And how did it shape or impact you?
NR: My 1st job was an administrative assistant in the fashion industry. Though, I loved supporting managers and executives, I knew I did not want to be an assistant forever. As a result, I was able to showcase my keen business acumen allowing me to gain experience in the industry through various promotions. Every step in my career has developed my decision-making and strategic planning skills as well as taught me perseverance. These attributes are used each day in running my business today. 
Q: What's one lesson you've learned in your career that you can share with our audience?
NR: You must have a business plan to have a chance of some kind of relevance in your chosen industry. Without the guide of a business plan, a business cannot succeed and grow. In addition, many may say it is a struggle to pay yourself. We always hear "pay yourself first" in business this is a great tip sometimes not possible in the beginning. After a while you will get tired of working with nothing to show. If this happens often it may be advantageous to re-evaluate your business model and pricing structure.
Q: Which woman inspires you and why? 
NR: There are quite a few women who has inspired me through my journey. One person who has recently stood out to me is Oprah Winfrey. Oprah in my eyes is very caring and generous; a trait that I've had all my life. She inspires through her life experiences (good and bad).
Most recently, I have had the pleasure to attend Oprah's 2020 Vision: Your Life in Focus. I learned so much during that conference. She taught us to surround yourself with people who are going to lift you up not bring you down. Positive people keep your spirits high and add to your growth. Surround yourself with likeminded people.

Q: What advice would you give to young women who want to purse their dream and start a business? 
NR: Learn your business in and out. You must do a lot of research prior to starting your own business. Develop a business plan. Create a marketing plan and make sure you can find yourself a mentor/business advisor to provide guidance as you navigate owning a business.
Five Things About Natalie Robinson, Picture Perfect Creations 

1. If you could talk to one famous person past or present, who would it be and why? 
Oprah because she has developed a success business and brand that is revered around the world.
2. What's your favorite movie? 
My favorite movie is Self-Made inspired by the life of Madam C.J. Walker
3. If you were a superhero, what would your special powers be? 
The power to get it done warp speed!
4. Where's your dream vacation?
My dream vacation is in Maldives.
5. Do you have any hobbies?
I absolutely love to travel both internationally and domestically.