Vegan Nail Polish Products have Revolutionized the Beauty Industry. A Conversation with Blue Nail Laquer Owner, Keyah Greer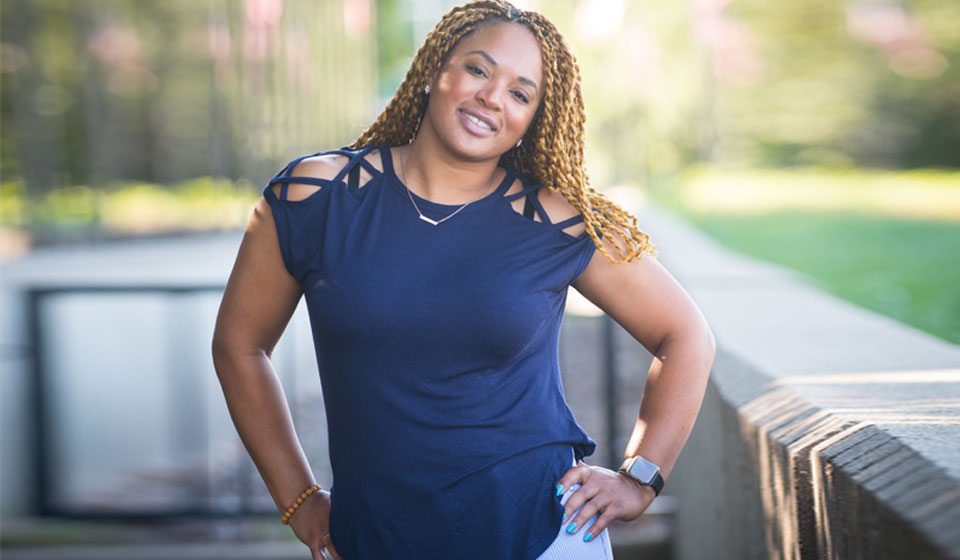 Q: For those in our audience not familiar with Blu Nail Laquer, can you tell us about the company?
KG: Blü is a vegan, non-toxic nail polish line. We are a 10-Free company. Which means we avoid using products that are known to have harmful chemicals. We offer a great product that is nourishing to the nail, protects the enamel, and doesn't wreak havoc on you internally. Blü Nail Laquer, LLC is a lasting polish that offers bright pigments that are true to color on the nail.
Q: How did you come up with Vegan Nail Polish? Can you share what makes it different?
KG: Prior to making my own product, I had never heard of vegan nail polish. A consultant for the brand shared with me that she was unable to use the polish while trying to conceive. She provided me with some information from her doctor and from then on, we became a vegan brand. I wanted to make a product that everyone can use, but also one that was health conscious. 
Q: How did you get the name Blu Nail Laquer?
KG: Blü was not always the name of our brand. It used to be something else (that I will not share LOL)! However, that name did not really catch on or have an appeal to it. A few friends and I spent a day, picking apart names and Blü stuck. It is also the recurring theme of my house and it reminds me of the ocean, which just so happens to be my favorite place. 
Q: Did you always know you would be an entrepreneur?
KG: Not at all! I never one time thought about having my own business. I am a teacher by trade and couldn't imagine not being in the classroom. I'd miss my kids too much! I got into mixing and making my own polishes, when a good friend of mine suggested that I give it a try. I had milk crates filled with polish that I had collected over time. She told me that I should make my own polish since I could rarely find the colors that I wanted. I still have my day job and can't see myself not working with the kids. 
Q: What is your most popular color?
KG: My most popular colors are the neon's! The neon collection is the most fun, it has the brightest colors and the most fun names, at least in my opinion. 
Q: Is your business 100% web based?
KG: We are web based, but not quite 100 %. Blü Nail Laquer, LLC. is also sold in the CLT Find Boutiques, Beyond Extensions Salon as well as on The Necessities website and Tribute Cosmetics site.. When we aren't on quarantine, I attend various Pop-Up shops throughout the weekends.
Q: Where do you see your business five years from now?
KG: Five years from now, I see us being a well-known brand. I envision that Blü Nail Laquer, LLC. will continue to develop to rival big name brands and earn a spot on the major retail beauty shelves. 
Q: Can you tell us how you manage your work life balance?
KG: Balance is a hard quality to master for anyone, especially a working mom. I think it means having a strong support system in place. I feel so blessed to have the right people in my circle and knowing that they are going to be there for me no matter what. Also, I live in my planner!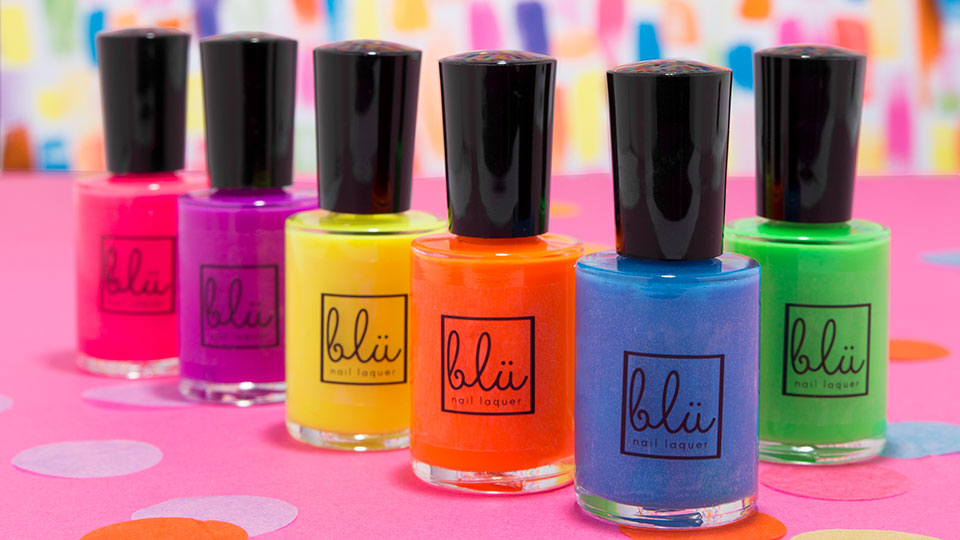 Q: What's one lesson you've learned in your career that you can share with our audience?
KG: I've learned to surround myself with people that want to see me grow, have positive mindsets and the bandwidth to share ideas. I understand that it is crucial for my mental health to have a solid support system, friends that push me out of my comfort zone and encourage me to think outside my norms. 
Q: Which woman inspires you and why? 
KG: It's so cliché, but it's the truth, my Mom and Grandmother are the most inspiring women to me. I also have an amazing friend group of women who are more than awesome. My mom is the kind of woman who never backs down and always thinks before she acts. My Grandmother is patient and kindhearted. She is the epitome of a matriarch and a lady. I appreciate their strength, their wisdom and know that they have given me the tools I need to persevere through trials and setbacks. 
Q: What advice would you give to young women who want to pursue their dream and start a business? 
KG: I would tell them to find something they're passionate about, research the product, find a mentor and hit the ground running! Dreams don't come true if there's no work behind it. 
Five Things About Keyah Greer
1. If you could talk to one famous person past or present, who would it be and why?
OMG! This is such a difficult question to answer. If I had to choose one person, it might be Rachel Maddow of MSNBCs "The Rachel Maddow Show." I'd like to meet her because she has had access to so many of our politicians throughout the last 15 years, I am sure that she has a great perspective and lots of stories to share!
2. What would you sing at Karaoke night?
On Karaoke nights, I would sing Queen "Another One Bites the Dust." Although, I have to admit Karaoke scares the life out of me! 
3. If you were a superhero, what would your special powers be?
I would want to have all of the powers that Wonder Woman has! She is EVERYTHING!
4. What app can't you live without?
iTunes! Music is my love language. 
5. What would you do if you won the lottery?
Invest further into my business of course. Then buy an island!