Hard Work, Dedication, Quality Service & a Genuine Concern for Her Clients. Meet Charlotte Real Estate Agent, Kelly Brais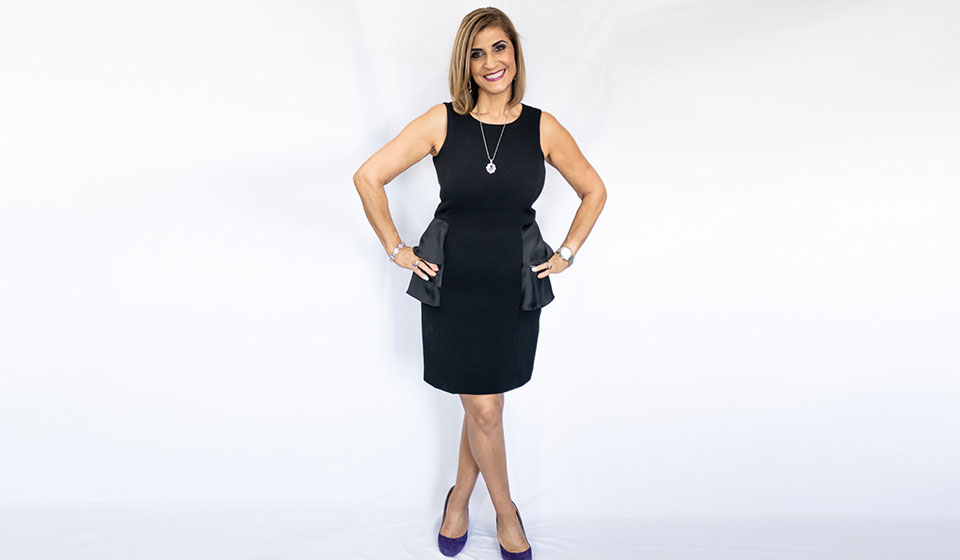 Kelly credits her achievements to hard work, dedication, quality service and a genuine concern for her clients. For these reasons, a significant percentage of her business is from repeat clients and referrals from past clients. She's currently working to expand her business and firmly establish it as one of Charlotte's premiere realty Boutique Firms.
She is a firm believer in giving back to the community and is an active member of her church, Charlotte's International House, which helps integrate foreign-born residents, in addition to several other organizations. In her personal time, she enjoys entertaining, drawing, photography, home decor and mentoring. 
Q: Can you share with us what made you decide to have a career in Real Estate? 
KB: My husband and I use to invest in RE when we lived in CA so when we moved to Charlotte, I decided to get my license to save some money. When we purchased and sold our home, shortly after that the market crashed and we lost almost everything and had to start from the ground up and at that point my RE became my full time job.
Q: Do you specialize in certain types of properties?
KB: Residential SFH/TW/condo and land mainly, but not afraid to deal with commercial which I sold several commercial properties as well.
Q: Can you share with our audience what Buyers & Sellers can expect when they work with you?
KB: They expect the best of best in everything related to customer Service and RE transaction. Feel free to google me and check my reviews, especially Redfin, I have close to 200 10 out of 10 5 stars. They pretty much explain how I deal with my clients.
Q: Where do you see your business five years from now?
KB: I have a small firm now and hoping by then, I won't have to sell myself, just mange the firm and agents' sales. We are currently 18 agents, maybe grow to 40 or 50 max.
Q: With Covid-19 there's a lot of changes going on in the world … what changes have you seen that you feel will remain in Real Estate? Do you think there will be more changes?
KB: So far, my business is going as normal even with Covid, the only difference is being more cautious around people and the environment surrounding us while working. Of course, it is not as busy as it was last year, but now I can see movement especially with sellers. For example, I ended up with 6 listing in one month & 4 on the way. I usually have more buyers, but lately I and working more with sellers.
Q: What do you think are the ingredients that keep you as a top Realtor year after year?
KB: Honesty, care beyond closing, responsiveness, knowledge from lots of experience and mainly working for clients NOT my commission at any price point!
Q: If we interviewed all your past clients … what is "one" common word that comes up when they describe working with you?  
KB: Responsive is one but it will be more than one though
Q: What's been your proudest moment so far in your career?
KB: Having served over 500 clients with 10/10 ratings and the majority are repeat clients, makes me feel I that I am doing it RIGHT!!

Q: Can you share which woman inspires you and why?
KB: Oprah Winfrey, because of what she made of herself, being one of the richest and most influential women in-spite of how she grew up as a young girl.

Q: What are some of the challenges you feel women face today?
KB: Not all women have challenges, it depends on their culture, take me for example, being a middle Eastern, with an accent, not all employers or clients treat you right or would want to work with you due to the little education they have thinking ALL middle Eastern people are the same.

Five Things About Kelly Brais
1. What celebrity would you like to meet at Starbucks for a cup of coffee?
Kim Kardashian
2. What's your favorite type of foreign food?
Lots of Middle Eastern food of course, mainly rolled grape leaves and tabbouleh
3. If you could go back in time to change one thing, what would it be and why?
Take my time and build my life and career before getting married!
4. What app can't you live without?
"Coloring app" Love to color, I used to draw and paint and with hardly any time to myself, I color in between appts or while watching TV
5. Favorite city?
New York!