Her Goal is to Provide the Highest-Level Legal Representation to Her Clients. Meet Charlotte Attorney, Kathryn Yates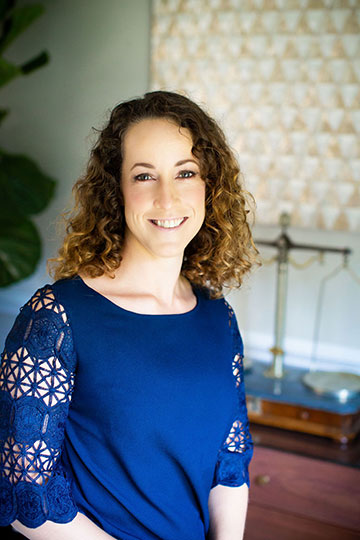 Prior to joining Easterling Law, Kathryn was practicing family law in Massachusetts for just under seven years, and through law school, she interned with the Children's Law Center of Connecticut and Massachusetts where she specialized in child welfare and Special Education matters on behalf of children and families. 
She also participated in the Asylum and Human Rights clinic where she successfully fought to gain asylum for a Pakistani woman who had been persecuted because of her religion in Pakistan. Prior to law school, she was a legal assistant at the global law firm Skadden, Arps, Slate, Meagher, & Flom LLP, where she assisted in complex litigation matters dealing with insider trading, back-dating stock options, and multi-million dollar corporations.
Q: Why did you decide to attend law school?
KY: After college I got a job as a legal assistant and in that environment law school was the next logical step.
Q: What expectations did you have after graduating and receiving your law degree?
KY: I expected to have a job in the area of law I focused on – juvenile and educational law. Unfortunately, law jobs were few and far between at the time. 
Q: What types of cases do you handle?
KY: Family law, divorce custody, child & spousal support, adoptions, etc.
Q: What's a typical day like for you?
KY: If I've got court, that usually takes up my mornings. Otherwise, it is a lot of emails, phone calls, drafting documents, preparing for court, collecting evidence, negotiating settlements, and counseling clients. 
Q: Were there moments in your career that were pivotal to getting where you are today?
KY: Accepting my 1st job as a lawyer at a family law firm and meeting my mentor a few months later. 
Q: What was your first job? And how did it shape or impact you?
KY: As a lawyer, it was at a family law firm. I did not like the way that lawyer practiced or her reputation, so it taught me what I did not want to do or be like. 
Q: What are the best practices you have employed to build a successful career? 
KY: Develop solid organization skills and set procedures for logistics and always be nice and open to hearing whatever the other person says. If it Is a client, opposing party, opposing counsel, judge, or court personnel, people will usually let on how things will or should be and it helps.
Q: Which woman inspires you and why? 
KY: Do I have to answer? If so – any woman that is managing a career and seems to be calm/on top of it is inspiring to me.
Q: What advice would you give to young women who want to pursue a career as an Attorney?
KY: Know your "why." It will guide your area of practice and the type of firm you should be at. 
Five Things About Attorney Kathryn Yates

1. What celebrity would you like to meet at Starbucks for a cup of coffee? 
Bette Midler
2. What movie can you watch over and over without ever getting tired of? 
Jurassic Park or Ski Patrol
3. Favorite Entertainer?
Jimmy Buffett
4. What were you like in high school? 
Shy, not tons of confidence, focused and determined. 
5. What TV show character would it be the most fun to change places with for a week?
Joey Tribbiani or Jane the Virgin