Her Passion is Helping Her Clients Find the Home of Their Dreams or Sell the Home that No Longer Suits Them. Meet Charlotte Real Estate Agent, Jennifer Fish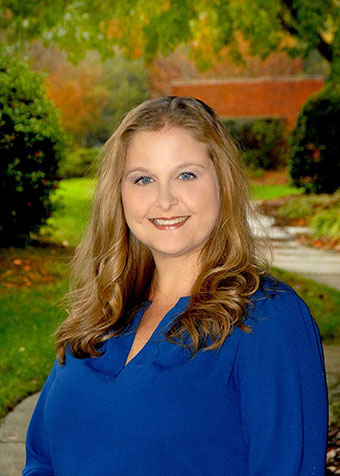 Q: Can you share with us what made you decide to have a career in Real Estate?
JF: I've always had some interest in real estate. When I was a child, I'd watch the home shows on weekends with my mom. A number of years ago now, I had an issue with housing myself and I never want someone to worry about a roof over their head if I can help them to find a suitable place.
Q: Do you specialize in certain types of properties?
JF: I work with both sellers and buyers but have an affinity for buyers.
Q: Can you share with our audience what Buyers & Sellers can expect when they work with you?
JF: Professional service and attention to detail. I want to be there for every step from explaining agency to showings to contracts, inspections and closing. If you have a question or concern, rest assured I will find the answer if I don't already know it.
Q: If we interviewed all your past clients … what is "one" common word that comes up when they describe working with you?  
JF: Communication. I aim to keep clients apprised every step of the way.
Q: What was your first job? And how did it shape or impact you?
JF: I was a paramedic for nearly 10 years. It definitely taught me how to relate to all different personalities and backgrounds. I'm proud to have been able to help so many people and to continue helping people but in a different arena.
Q: What's one lesson you've learned in your career that you can share with our audience?
JF: Expect the unexpected and NEVER stop learning.
Q: Which woman inspires you and why? 
JF: Oh gosh, I have 4 sisters and so many other women that I take inspiration from. If I had to choose just one though it would be my mom. There are so many instances in life where I still don't know how she kept it together and the pieces moving. I could fill pages with the things she's taught me. I have no doubt that she is the definition of strength.
Four Things About Jennifer Fish

1. If you could go back to anytime in history, where would you go?
I would probably just go back to my younger childhood. Things were so easy and carefree at that time. I realize you mean further back in history and I do enjoy learning about the past but that's where I'd go, back to a simpler time in life.
2. What type of music are you into?
It runs the gamut. I listen to things from the 80s to the present. And I also enjoy a number of different musical genres but across the board country music is my go-to.
3. What's your favorite movie?  
Charlie and the Chocolate Factory!
4. What app can't you live without?  All of them. Just kidding, sort of, ha ha! My email app is the one I check and use the most.