A Special Conversation with Celebrity Makeup Artist Jami Svay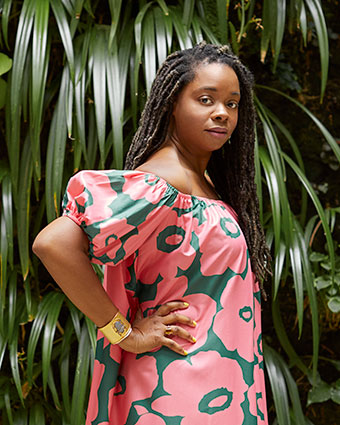 Q: So, before we jump into specific questions, why don't you give us some details about you and your story.
JS: I've been doing makeup professionally for 18 years. I started off traveling to New York for Fashion Week, then Miami for catalogs. I enjoy working with all types of people in different genres, models, actors, etc. 
Q: Has it been a smooth road?
JS: It definitely has not been a smooth road. I've had to pass on a lot of opportunities for various reasons but, I feel every job that I've had the pleasure of doing was meant for me. 
Q: You launched IDOLIZE Brows and Beauty Huntersville… can you share with our audience more about it?
JS: IDOLIZE started off as a client of mine, hiring me to do makeup for their in-store campaigns and create the IDOLIZE beauty products. I got to know the company internally and thought it would be a good brand to invest in with a franchise. Now my husband, Sam, and I are the proud owners of IDOLIZE Brows and Beauty Huntersville. 
Q: What effect has Covid-19 had on your business … do you foresee permanent changes you may need to make?
JS: We definitely have intensified our cleaning process, wearing a mask, gloves and taking temperatures of all the staff and clients. We want to make sure our clients have a safe and happy experience in our spa. 
Q: What has been your most satisfying moment in business?
JS: The most satisfying moment so far has been watching our clients repeatedly walk out with a smile, happy with their service and coming back again. 
Q: At the start of your career, what do you wish you had known?
JS: I wish I had known how fast things change in this industry. The moment you think you have things figured out, guess again! 
Q: What is one word of advice you can offer to young women who want to reach your level of
success?
JS: Patience
Q: After high school, where did you feel your career path would take you?
JS: I wasn't sure what my path would be after school. I went to Northwest School of the Arts, so obviously I knew I'd be doing something creative. I'm happy with my choice and the amazing opportunities. 
Q: Can you share which woman inspires you and why?
JS: They're so many women that inspire me for different reasons. If I had to pick just one it would be Oprah. The struggle, people doubting her and how she was able to profit from their disbelief. Now she is a mega powerhouse. She inspires me to pray for wisdom. I admire her strength. 
Five Things About Jami Svay

1. If you could go back in time to change one thing, what would it be? 
I'd go back to my 14-year-old self and tell her to condition her hair more.
2. What app can't you live without?
Door Dash
3. What's your favorite holiday?
I like any holiday that allows me to spend time with my family and relax.

4. Favorite City … why?
New York City... I've been 100 times and every time I see something new and it feels like the 1st time.

5. What is the first thing you notice when you meet someone?
I notice lips first.