An Experienced Professional in Financial Management, Author & 2020 President of NAWBO Charlotte Chapter Meet Carolina Aponte, CEO & Owner of Caja Holdings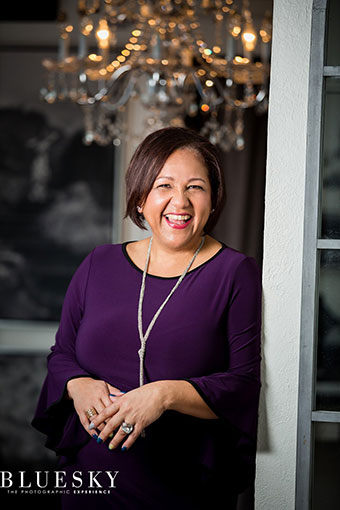 Q: Can you share with our audience, how your career developed along with your accomplishments and if your satisfied where you're at today?
CA: It all started for me as a young immigrant from Venezuela who was never satisfied with the 'status quo'. When at the age of 20 without a high school degree I managed to land my first job in a professional environment and then put myself through school to earn my bachelor's degree. I eventually become the controller for a very success software company and then started my own business, Caja Holdings LLC which lead to writing my first book "Pave Your Own Way" Thirteen Skills To Create Your Professional Success which will be available at the end of August this year. 
I am particularly satisfied with where I am today both as a business owner and as an individual. Success looks different for everyone, today I have financial stability, time flexibility and growth opportunities that make me want to get up and go every morning!

Q: What was your first job? And how did it shape or impact you?
CA: Tour guide at the tender age of 17, with very little training I was given the responsibility to lead a tour of 40 people for a 'Day Tour' of my home city of Margarita Island, Venezuela. I had to quickly learn public speaking, customer service, problem solving and time management to name a few of the skills that later on became essential to success. 
Q: For those in our audience not familiar with NAWBO, can you tell us about the organization along with your current position.
CA: NAWBO stands for National Association of Women Business Owners, founded in 1975, it is the unified voice of over 10 million women-owned businesses in the United States. 
NAWBO is the only dues-based organization representing the interests of all women entrepreneurs across all industries, and with chapters across the country. With far-reaching clout and impact, NAWBO is a one-stop resource to propelling women business owners into greater economic, social, and political spheres of power worldwide.

Q: What's one lesson you've learned in your career that you can share with our audience?
CA: In order to grow your business, you have to do more. You have to actually get to know those community connectors personally, their businesses, and their interests. Make time to show up to support them, thank them for their support and referrals. I learned how to implement a referral system that works for my busines. This is how I ensure there are always prospects in our sales pipeline and that my business maintains long term relationships with both clients and referral sources.
Q: What are the best practices you have employed to build a successful career? 
CA: Creating systems and processes that would make it not just easier, but consistent in deliverables to my clients. From prospecting, to onboarding, to accounting to marketing. Creating the systems also made it easier to hire and train new staff members, which in turn allowed me to scale up my business.
Q: Which woman inspires you and why? 
CA: Sara Blakely, founder of Spanx. She developed a product that revolutionized the industry and with little resources she pursued and persevered until she got her product into Neiman Marcus and the rest is history. She represents women of my generation who will not accept the status quo and will work hard to see through her goals and aspirations. 
Q: What advice would you give to young women who want to succeed in the workplace?
CA: Having the Yes attitude! When you are starting out, say yes to everything\opportunity that comes your way. This is the fastest way to learn the jobs and improve your skills as well as the 'visibility' factor. People will reach out to you because you have a yes attitude and then later in life when you have achieved professional accolades, you can start being more selective with your Yes and use the No's to guard your time.
Four Things About Carolina Aponte
1. If you could talk to one famous person past or present, who would it be and why?
Michelle Obama, I read her book and found it inspiring. I would love the opportunity to talk of her humble beginnings to First Lady of the United States with as much class and poise as she has exercise. There is something to be said of people who make the most of what they have and are able to show grace and care for others as she does. 
2. What's your favorite food?
So many, I love eating but I could eat pasta in all forms!
3. Where is your dream vacation?  
Maui, HI – I spent a week there several years ago and can honestly say, it is paradise! 
4. What was your favorite candy as a kid? 
I am more of savory kind of person but 'torontos' were my favorites, Toronto as in the most famous chocolate in Venezuela.