She has a Long Track Record of Successfully Guiding Both Buyer & Seller Clients to Achieve their Goals. Meet Charlotte Realtor, Jodie Steele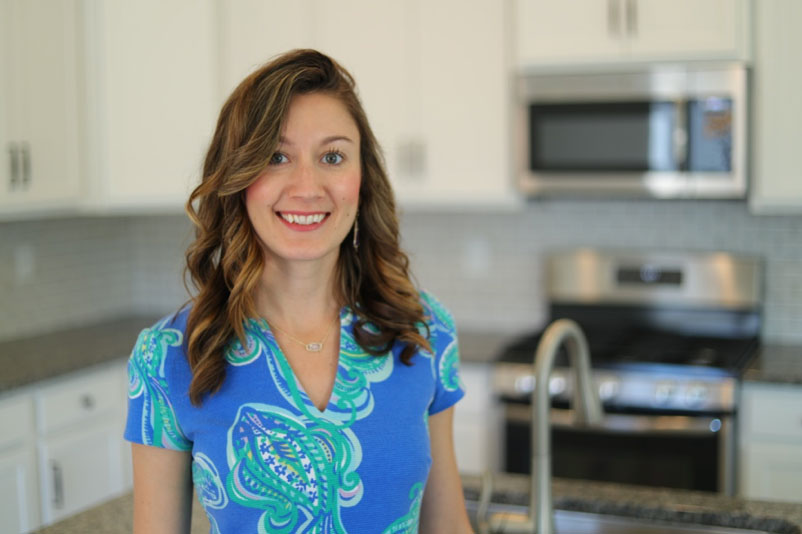 Jodie is known for her innovative use of technology and video in real estate and cutting edge marketing tactics. As a full time, Realtor in Charlotte, North Carolina, Jodie's outside the box approach and expertise has allowed her to be a huge asset to both buyers and sellers. She has a high level of understanding of what it takes to market, sell, negotiate, and purchase properties. Her hands on approach, and adaptability have earned her a well-respected reputation, not only with clients but also amongst her peers throughout the industry. Jodie is incredibly passionate about building relationships and dedicating her time and efforts to her client's best interest through honesty and knowledge of the real estate market.
Q: Can you share with us what made you decide to have a career in Real Estate? 
JS: I had always had a passion for real estate after I purchased my first home at 25. I saw how smart it was in a sense of essentially having a savings account you can't touch. I sold my first home after only 2 years and made a pretty significant profit. After that I looked at real estate as not only a place to call home, but I saw the potential investment aspect of real estate. Before becoming a Realtor, I was a Bank Manager at Fifth Third Bank and received some amazing training. I honestly didn't like my job at all; it just wasn't me. However, I learned a lot about lending and that's when a lightbulb hit me. Why not take this extra knowledge and do something I am passionate about in my personal life … real estate! I decided to jump in full throttle, and I haven't looked back since.
Q: Do you specialize in certain types of properties?
JS: I really don't specialize in a type of property. I've helped buyers, sellers, and investors in a wide price range. I have assisted in all types of properties from condos to single family to purchasing land and building from the ground up. I've helped clients with new construction and older homes, you name it and I have assisted in buying or selling. That's what really makes my job so exciting; every client is so different in what they are looking to do.
Q: Can you share with our audience what Buyers & Sellers can expect when they work with you?
JS: Communication and education are the two things I pride myself most on. I like to have an initial meeting with all clients to find out what their needs and wants are, and to set expectations. You don't need to know everything about the transaction, but it is good to be educated from the beginning so that you are not blind-sided by anything such as expenses, the actual home buying/selling process, etc. My first experience buying a home was not a pleasant one. The second time selling my home and buying a new home was a night-and-day experience. My realtor was AMAZING so it allowed me to see what I would want to do for my clients and what not to do.
Q: How has technology changed the Real Estate industry over the years?
JS: Technology has really made it easier for both my clients and I when buying or selling. You can search for homes in the comfort of your pjs, even walk through the home online with 3D virtual tours - something that I do for all my homes that I sell. Charlotte is a growing city and we have people moving here every day from out of state. Having the resources to feel comfortable with buying a home before potentially seeing it is vital. On the flip side, to be able to market a home for sale online and even internationally with all the resources that we have, and different platforms has been a huge help for my clients and I.
Q: Obviously with Covid-19 there's a lot of changes going on in the world … what changes have you seen that you feel will remain in Real Estate? Do you think there will be more changes?
JS: There has been more online shopping of homes than ever before, and I think this will continue. There have also been more guidelines to home showings as far as monitoring the amount of people viewing the home at one time, sanitation practices have been put in place, and the overall guidelines to viewing homes has changed for the better in my eyes.
Q: Tell us about the nonprofit work your involved with in the community?
JS: I am currently on the Community Resource Committee for Lily Pad Haven. Lily Pad Haven is a local non-profit here in Charlotte that provides housing for survivors of human trafficking. We also work with our community partners to provide the services needed for guests to transition back into society. I started my involvement with Lily Pad Haven a couple of years ago when I learned just how horrible of an issue human trafficking is right in Charlotte, NC. At the time I had no idea this was happening in my own city and I knew I wanted to get involved. Along with serving the community, for every client that I assist to buy or sell a home a donation to Lily Pad Haven is made. 
Q: If we interviewed all your past clients … what is "one" common word that comes up when they describe working with you?  
JS: Hard working. I guess that's technically two words, but I've heard this a lot from past clients because I do what needs to be done to seal the deal.
Q: What's one lesson you've learned in your career that you can share with our audience?
JS: To keep learning! No matter what you do for a living you should constantly be educating yourself on your craft. I still to this day take new courses, learn from fellow agents, and even learn a thing or two from some clients.
Q: Can you share which woman inspires you and why? 
JS: It's so hard for me to pick just one honestly because I surround myself with inspirational women. Can I choose two? Well, I'm going to. The first is my mother. After all she is the reason for my work ethic. She taught me to work hard to be exceptional at what I do, whether it's flipping burgers or being a real estate agent. She taught me to be genuine and look out for other people's best interest and it'll pay off always. 
The second is actually someone I discovered after becoming a Realtor, and that is Rachel Hollis. She is transparent and vulnerable. She has built an empire from working her butt off, and not been afraid to share her secrets on how she did it with the world. Although, I do not know her personally she inspires me in so many ways.

Q: What are some of the challenges you feel women face today?
JS: Being taken seriously is a challenge that I see with a lot of women, and it can make you feel defeated at times. I personally struggled with this more when I was a Bank Manager, and not so much now. The lesson I learned that I spoke of earlier has really helped me in this area. Really mastering your craft and presenting yourself with confidence is key to overcome this as best as you can.
Five Things About Jodie Steele 

1.If you could talk to one famous person past or present, who would it be and why? 
Now given my answer before on Rachel Hollis you'd think I would say her, but I would be lying. It would have to be Beyoncé. I know, this is someone who has nothing to do with Real Estate, but she is so glamorous. I would have so many questions for her and would just love to hear her whole life story!
2.What's your favorite TV show of all time?
I don't know if I should admit this, but Bob's Burger. I love a humorous cartoon!
3.Where is the most beautiful place you've ever been?
I have traveled a lot, but I would say hands down it is the Glacier National Park in Montana. The views are just simply breathtaking. I actually considered moving to Montana at one point, but I really hate the cold, so I didn't go through with it. If you've never been, put it on your bucket list!
4.What app can't you live without?
That's a tie between Canva (for all my marketing needs) and Down Dog (for my yoga). I don't know what I would do without either.
5.Who is your favorite entertainer?
I will watch any Vince Vaughn movie, and multiple times. I love laughing and comedies are my jam